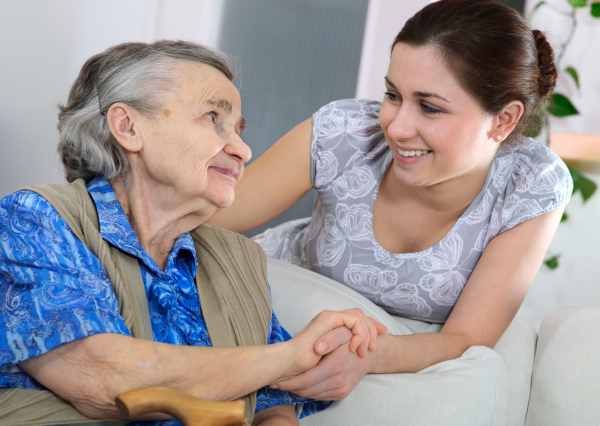 By providing help with their daily tasks and activities, our clients can maintain their daily routines and great quality of life surrounded by the things they care about, their possessions, pets, and memories.  And most importantly, you will be providing them the independence they are desperately trying to keep.
​ Personal Care Assistants are aware of the importance of maintaining personal interaction with your loved ones while providing the assistance with their daily routines and chores. And while we value the importance of completing the daily tasks around the home, our priority is first and foremost the quality of life for our clients by providing loving, social interaction.

 We are commited to maintaining a high level of personal dignity and respect for our clients at all times.
At this time we offer Hourly Services starting from 2 to 5 days a week with a two hour minimum.

No contracts.  Free in-home consultation.  Referral Program.
Non-Medical In-Home care is all we do. We promise we'll be good at it.
Activities of Daily Living (ADL)
​...  basic living tasks, our priority
* feeding
* toileting
* helping to move them from one area to another or into their wheel chair
* basic help with bathing
* walking
* minor help with showering


* Preparing Meals
* Medication Reminder
* Minor cleaning (making bed, light dishes, sweeping, and minor dusting)
* Trash removal
TIME PERMITTING AND WITHIN TIME ALLOTTED:
* Basic Shopping (groceries or other within time alloted and advance notice)
* Drive to the Libray, Senior Activity Center, Park etc
* Help with communication devices including the use of phones, computers and social media
* Helping with minor hair styling and makeup
* Help with hobbies and crafting if I'm familiar


Instrumental Activities of Daily Living (IADL)